Regional Competitions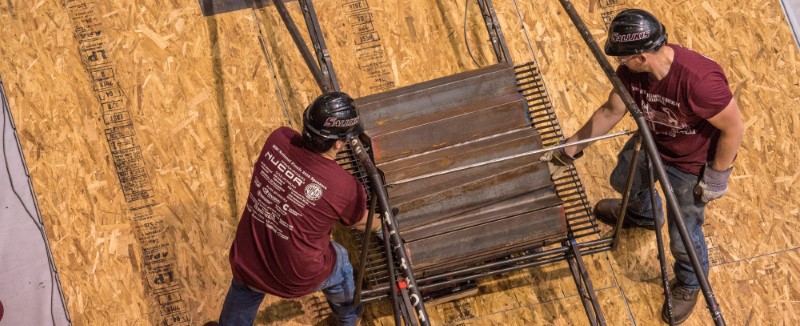 2019 SSBC National Finals. Photo Credit: Steve Buhman, New Leaf Studio
2022 Competition Update
AISC and the American Society of Civil Engineers (ASCE) renewed their partnership for the SSBC, starting with the 2021-2022 school year. The two organizations plan to run regional competitions at ASCE Student Symposia throughout North America with a national finals to be held in May.
---
2022 Regional Competitions
There are two levels of the Student Steel Bridge Competition in North America: Regional Competitions and the National Finals. The Regional Competitions are typically held at ASCE Student Symposia. Outstanding performance in Regional Competitions, and only participation in those competitions, qualifies eligible teams for the Student Steel Bridge Competition National Finals, which is organized by AISC in collaboration with ASCE.
More information about the 2022 Regional Competitions can be found below. Event registration will be coordinated directly by the Regional Competition Host School.
---