Regional Events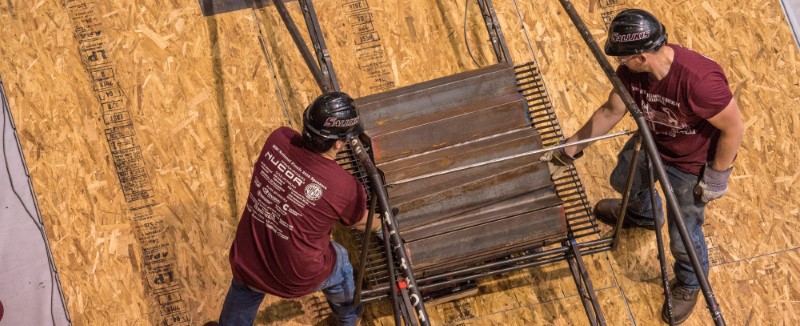 2019 SSBC National Finals. Photo Credit: Steve Buhman, New Leaf Studio
The 2021 Student Steel Bridge Competition Regional Events have been moved to a virtual, Compete from Campus competition.
AISC will not hold in-person Regional Events or in-person National Finals this year. In lieu of in-person events, AISC offers a Compete from Campus option of the traditional competition, provided it is safe to do so given any restrictions put in place by a team's school.
Additionally, to accommodate teams that are unable to fabricate a bridge due to university or local restrictions, AISC is also offering an optional Supplemental Competition. This will be a design-only competition. All teams have the option to compete in either or both formats. Rules for both the SSBC: Compete from Campus and the Supplemental Competition can be found on the Rules and Clarifications page.
View our Team Resources page for information on being a participating team!
2021 Participating Schools
(Note: Some regions have been tentatively combined, and the combinations are subject to change. Final region assignments will be based on the received submissions.)