Host Resources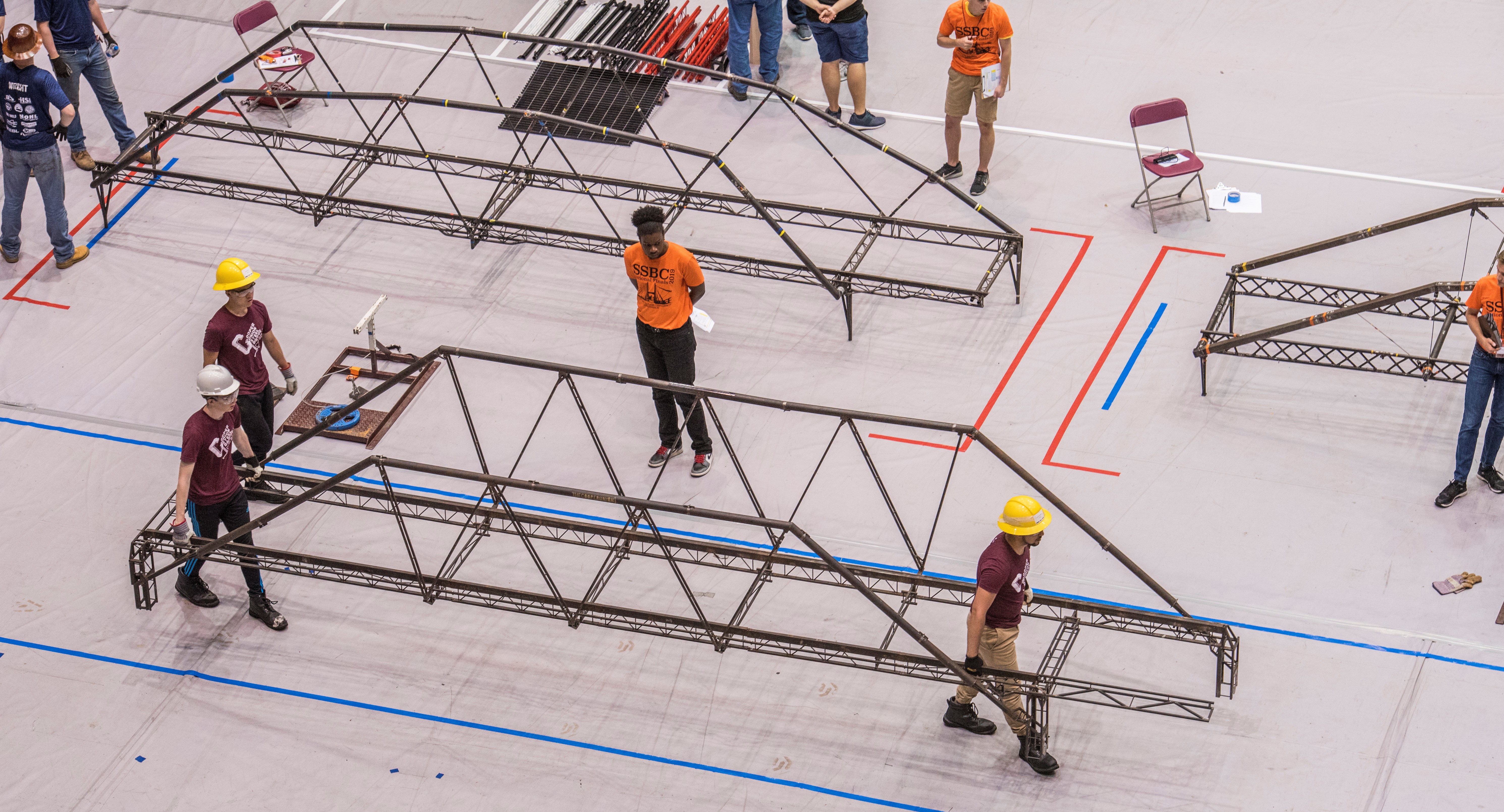 2019 SSBC National Finals. Photo Credit: Steve Buhman, New Leaf Studio
Thank you for hosting a Regional Competition for the Student Steel Bridge Competition! The Regional Competitions will be held during ASCE Student Symposia, and as the Host School, you should work directly with ASCE to coordinate and plan the events. This page contains additional resources to support your planning efforts.
Note to Prospective Hosts
Are you considering hosting a 2022 Regional Competition? Contact us with any questions. We would be happy to discuss the opportunity with you and share how AISC can support your efforts.
---
2022 Host Guide
This guide supports the planning of the SSBC Regional Competitions, and it provides information about elements of the competition, including venue requirements, details about the standardized equipment, and preparation checklists for the Hosts and Judges.
Equipment Guide
This guide provides instructions on how to set up and operate the standardized equipment.

Equipment Inventory Lists per Region

Coming Soon!
AISC has standardized and provided the necessary equipment for every SSBC Regional Competition, including steel angles, grating, measuring devices, and safety supports. The equipment belongs to the Region.


Construction Lane Taping Plan
Coming Soon!
This drawing provides guidance on how to tape the construction lanes. It shows which dimensions are critical during setup and which side of the tape dimensions should be taken.


Scoring Spreadsheet
Coming in Early 2022!
The official scoring spreadsheet is to be used at all Regional Competitions.