Sponsorships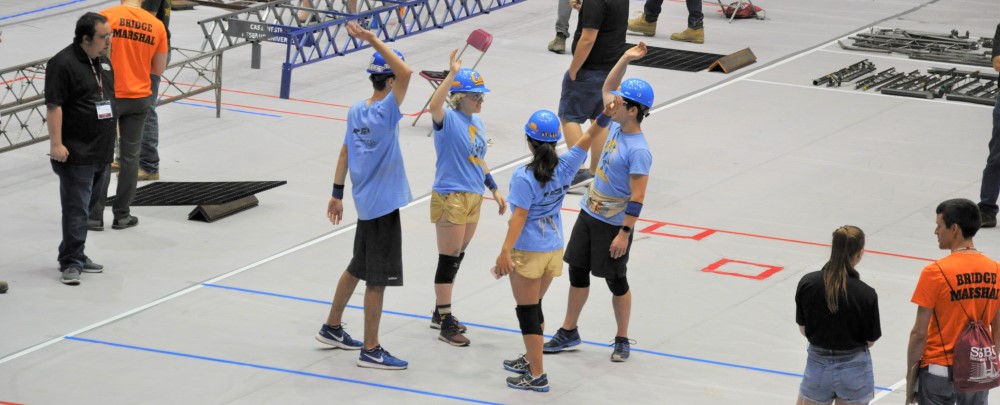 2019 SSBC National Finals. Photo Credit: Steve Buhman, New Leaf Studio
As the premier intercollegiate competition for structural engineering design and construction in the country, the Student Steel Bridge Competition (SSBC) offers you an unparalleled pipeline to the future of the industry. No matter your budget, SSBC Sponsorships give your company a highly effective platform for raising brand awareness, broadening exposure, gaining corporate recognition, and facilitating recruitment. Become involved in the all-important work of supporting and developing the industry's next generation of creative and practical engineers and sponsor SSBC!
2024 Competition
Sponsorships for the 2024 competition are now available! With your sponsorship, we can continue to grow this competition and foster the next generation of creative and practical engineers.
Download the 2024 Sponsor Brochure
For more information on the 2024 competition or to secure a sponsorship, please contact Maria Mnookin at mnookin@aisc.org or 312.758.7802.