Sponsorships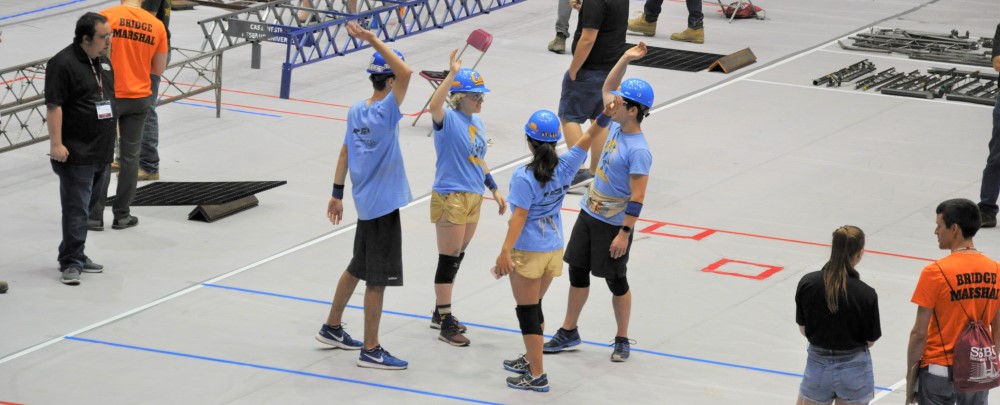 2019 SSBC National Finals. Photo Credit: Steve Buhman, New Leaf Studio
As the premier intercollegiate competition for structural engineering design and construction in the country, the Student Steel Bridge Competition (SSBC) offers you an unparalleled pipeline to the future of the industry. No matter your budget, SSBC Sponsorships give your company a highly effective platform for raising brand awareness, broadening exposure, gaining corporate recognition, and facilitating recruitment. Become involved in the all-important work of supporting and developing the industry's next generation of creative and practical engineers and sponsor SSBC!
2021 Competition Update
After evaluating health and safety concerns regarding traveling and hosting large events that now extend well into 2021, we have decided that Student Steel Bridge Competition events will be completely virtual in 2021. AISC will not hold in-person Regional Events or in-person National Finals this year, therefore we will not be collecting sponsorships. Learn more on our COVID-19 Updates Page.
2022 Competition
Sponsorships for the 2022 competition will be available in 2021. For more information on the 2022 competition or to secure a sponsorship, please contact Carly Hurd at hurd@aisc.org or 312.670.5442.